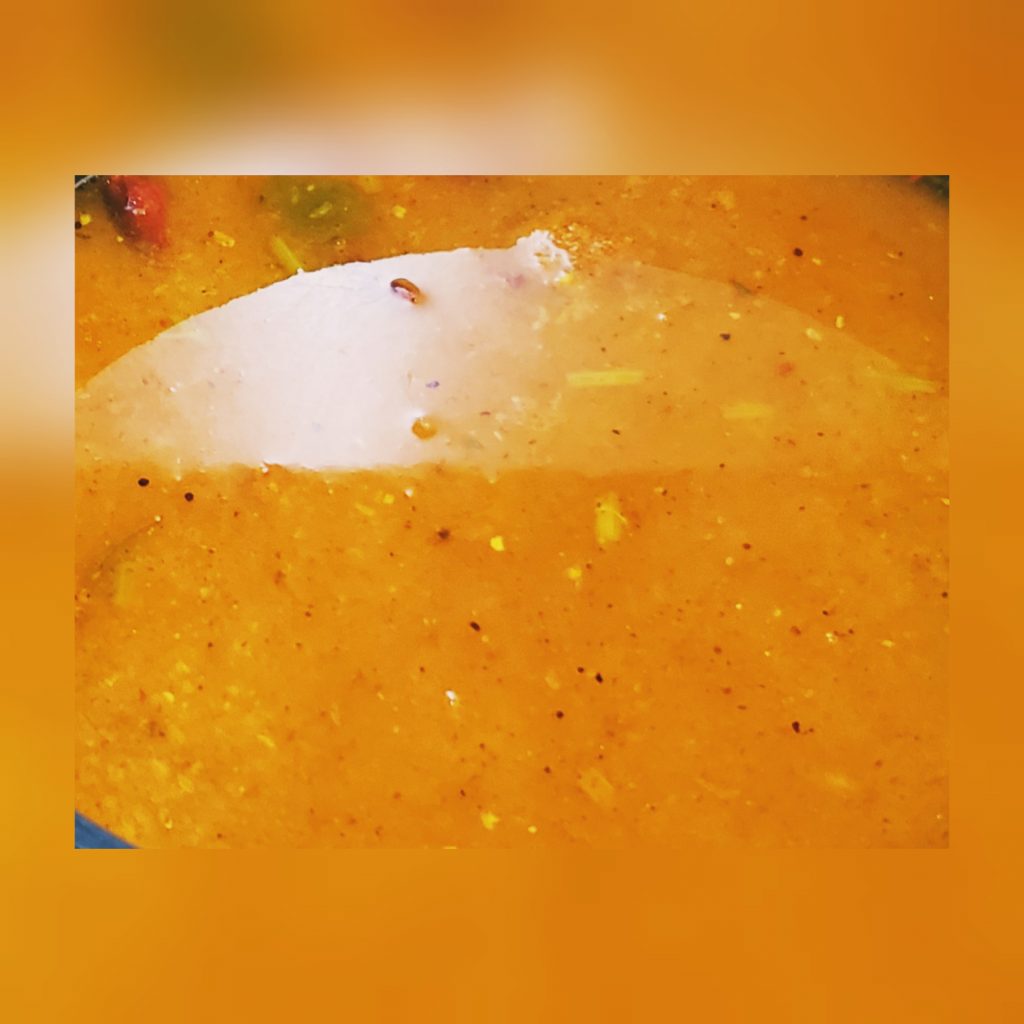 First boil one cup thoor dhal with turmeric and salt. Mash it and keep aside
Ingredients:
Dry roast red chillies -3, 1 garlic, 1/2 tsp fenugreek, 1 tsp cumin, 1 tsp coriander, 1 tsp pepper, 5 karry leaves and grind it in a blender.
Add oil in a pan then add mustard, urid dhal, 2 red Chillies , karry leaves then add one tomato crushed into it, add tamarind paste little, pinch of turmeric powder and asafoetida(LG) powder. Leave it to boil for 5 mins then add cooked mashed dhal into it and allow it to boil for 5 minutes. Finally add the ground spices into the pan and add some coriander to garnish.