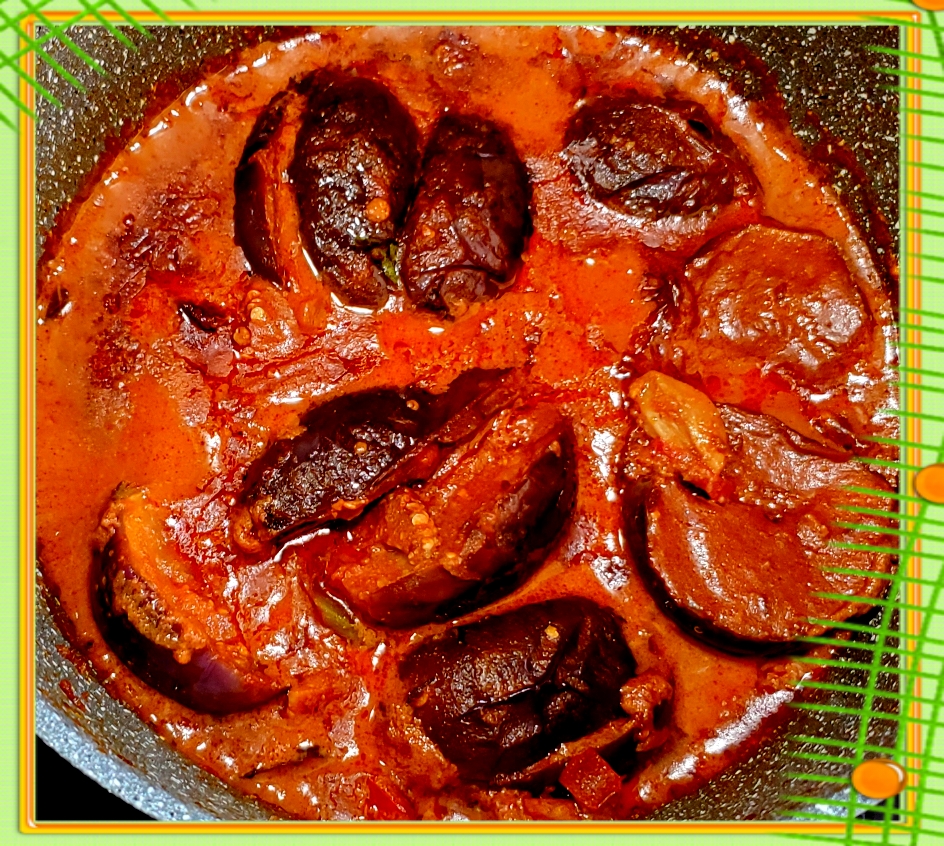 First cut whole eggplant just with slits in the eggplant and soak it in salt water for 10 mins
In a wok add 1 cup of sesame oil and when oil is hot add 1 tbsp whole pepper, 1/4 tsp whole cumin seeds, 1/4 tsp fenugreek seeds, garlic 3 cloves, 3 green chillies, bunch of curry leaves.
Add eggplant into the wok, salt to taste and chopped 2 tomatoes into it and cook for 10 mins.
Grind peanuts 1/2 cup and keep it separate
When eggplant boiled add 2 tsp – chilly powder, 1tbsp coriander powder and 2 tsp cumin powder.
Mix well and add tamarind paste. Finally add the ground peanuts(you can also use 2 tbsp sesame seeds and 6 walnuts ground instead) with little water and cook for 5 mins.
Leave until oil comes out and store in air tight container. You can store this for 10 -15 days in fridge. This is a good combination for biryani.